Dredging Vital to US Ports, Senate Hearing Informed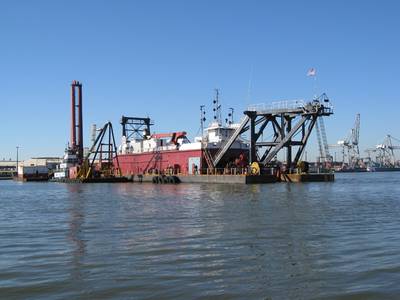 Chairman American Association of Port Authorities (AAPA) explains the importance of dredging to the industry & the US economy.

Jerry Bridges, the American Association of Port Authorities' Chairman of the Board and Executive Director of the Virginia Port Authority in his testimony informed the hearing, entitled 'Water Resources Development Act: Growing the Economy and Protecting Public Safety', of the fundamental importance of dredging to the industry.
He said: "Having been a port director at major ports on both the East and West Coasts, I can unequivocally assure you that dredging impacts the bottom line at every port, on the dock, at the terminals and in the yard," he said. "It also directly impacts the transportation savings we are able to create for all who depend on the port and the federal channels that covers over 90 percent of our world trade. Dredging directly equates to jobs, income and international competitiveness."

Mr Bridges stressed the need to authorize new navigation projects to keep the Nation competitive in the world economy and promote jobs and economic activity in the U.S. He also addressed the need to put streamlining and efficiency provisions in place that will allow projects to move along more quickly.

He cited the recently released American Society of Civil Engineers (ASCE) report entitled "Failure To Act: The Economic Impact of Current Investment Trends in Airport, Inland Waterways and Marine Ports Infrastructure," which finds that aging infrastructure for marine ports, inland waterways, and airports threatens more than one million U.S. jobs. The report concludes that unless America's infrastructure investment gaps are filled, transporting goods will become costlier, prices will rise, and the United States will become less competitive in the global market. As a result, employment, personal income, and GDP will all fall due to inaction.

He urged the Committee to develop and quickly pass a Water Resources Development Act to address project streamlining and efficiency as well as federal funding, including full use of the harbor maintenance tax.

Mr. Bridges' testimony is available here.