Canadian Drydocking Contracts Placed for Two Coast Guard Ships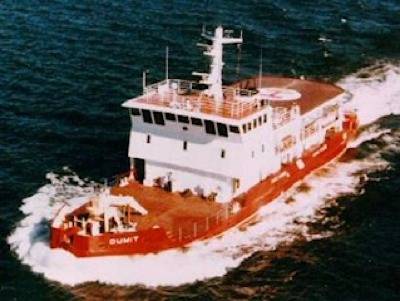 The Canadian government has announced the award of two contracts totaling $1.1M to Northern Transportation Company Limited for Vessel Life Extension refit work to Canadian Coast Guard ships 'CCGS Dumit' and 'CCGS Eckaloo'.

These two vessels, based in Hay River, provide Aid to Navigation services on the Mackenzie River.

Vessel condition surveys are being conducted on the CCGS Dumit and CCGS Eckaloo in advance of the vessel life extension work which will take place in multiple phases beginning in October 2014. The current survey work includes docking the vessels, water blasting the hulls in preparation for thickness measurements, and a spring undocking. Work on the CCGS Eckaloo will also include a shaft line survey.

The Government adds that these contracts are being awarded as part of the $360M investment to extend the life of the Coast Guard fleet announced in February, 2013, as part of the Government of Canada's National Shipbuilding Procurement Strategy, as well as the Coast Guard's regular refit budget. The National Shipbuilding Procurement Strategy aims to support a vibrant Canadian shipbuilding industry while also ensuring the highest value for public funds.