Kumar to Lead MARAD Education and Training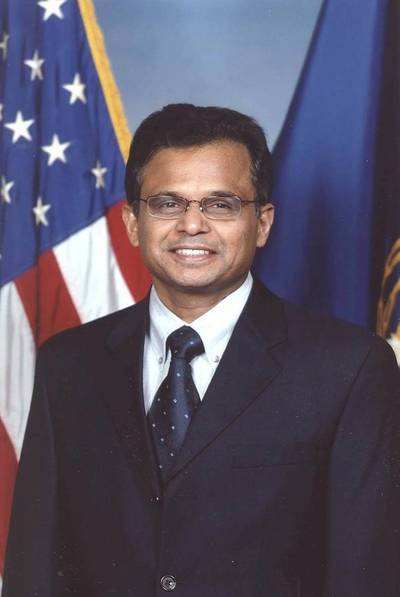 Dr. Shashi N. Kumar, Academic Dean at the U.S. Merchant Marine Academy (USMMA), has accepted a position to serve as Deputy Associate Administrator and National Coordinator for Maritime Education and Training at the headquarters of the
Maritime Administration
(MARAD).
Kumar will leave USMMA in October to take up his new role at MARAD, where he will lead its efforts to bolster the nation's pool of merchant mariners and halp to address the needs of State and Federal maritime academies.
"After serving at the United States Merchant Marine Academy since January 2007 as the Academic Dean, and as Interim Superintendent three times, I am moving on to pursue other challenges," Kumar said. "Given my strong academic and maritime background, the Maritime Administrator has asked me to join the headquarters staff as Deputy Associate Administrator and National Coordinator for Maritime Education and Training."
Kumar continued, "In October, I will begin to serve in my new role to lead MARAD's efforts to build a pipeline of future merchant mariners for our Nation, and to work with State Maritime Academies to address their training ship requirements and other needs."
USMMA Superintendent, Rear Adm.
James A. Helis
, USMS, Ph.D., said, "Even while he takes on his broader education responsibilities at MARAD, Dean Kumar will remain part of the USMMA family, and we look forward to his continuing advice and support for all that we do at Kings Point.
"His commitment to delivering a world-class education has been an inspiration to the Kings Point faculty, staff, Midshipmen and alumni who have had the opportunity to work with him. We are delighted that this new position will keep him, his talents and his passion for maritime education within the MARAD family, continuing to advance the interests of
America
's maritime industry."