Ekerot, Managing Director Beijer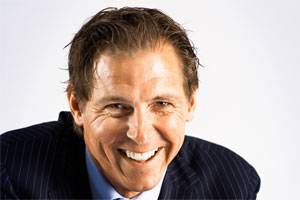 Magnus Ekerot is the new Managing Director for Beijer Electronics Products AB as of Jan. 1. 2009. Conny Persson who held the post before him is retiring, leaving the company after 26 years.

Magnus Ekerot joins Beijer Electronics from Axis Communications GmbH in Munich, Germany, where he held the position as Managing Director responsible for Middle and Central/Eastern Europe for the past five years. Before that he graduated from Lund and Edinburg University, got an MBA from Henley Management College, UK and a Ph. D. in Strategic Management from Ludwig-Maximillians Universität in Munich, Germany.

Beijer Electronics HMI Products is a full-range, global supplier with 25 years of automation experience. Our HMI solutions connect people and processes, thus enabling actions, data collection and storage, and the management of information - on site or remotely. Please visit www.beijerelectronics.com for further details on our company and products.