Elliott Bay Design Group (EBDG) Welcome Mike Wood, PE and Matthew Roddy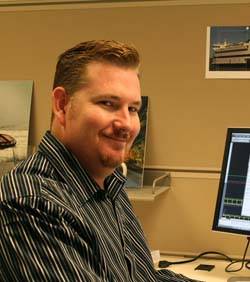 Mike will serve as Senior Naval Architect in EBDG's New Orleans office and brings over 13 years of naval architecture and marine engineering expertise to the firm.
He is a licensed Professional Engineer in the state of Louisiana with a diverse background in all aspects of marine vessel construction. He holds an MBA and a BS in Naval Architecture and Marine Engineering from the University of New Orleans. Matthew joins EBDG in Seattle as a Marine Designer. He brings over four years of vessel design experience to EBDG's designer group. He holds a certificate in yacht design from The Landing School of Boatbuilding and a BS in Alternative Energies from Seattle Pacific University.