Marine Engineering Consultancy LOC Appoint Chairman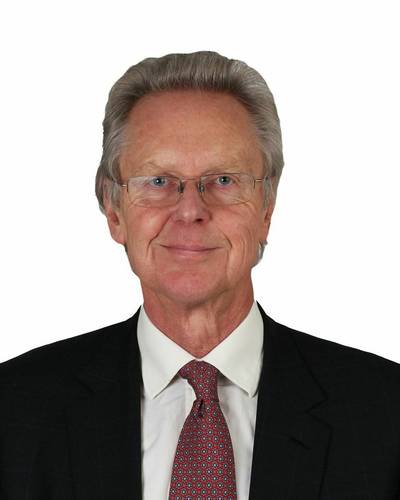 Dr Robin Bidwell CBE has been appointed as LOC Group chairman informs the London-headquartered international marine and engineering consultancy and survey company.
LOC add that for 35 years, Dr Bidwell built and led Environmental Resources Management (ERM) the global environmental advisory firm employing more than 5000 employees in over 40 countries. He currently holds a number of non-executive appointments (private sector, public sector and charities) and was awarded a CBE in 1999 for services to the environment.

The consultancy sees Dr Bidwell's appointment as a further commitment to LOC's global development. In particular, he will assist with expanding the company's network of offices and the continued employment of local talent. This will enhance LOC's ability to respond to complex customer demands and deliver greater efficiency and heightened customer service across the Group

On accepting his new challenge at an exciting time in LOC's development, Dr Bidwell said:
"I have spent my life growing a global technical consultancy, with private equity for the last 10 years, and so my experience is hugely relevant to the building of a global consulting group. I am looking forward to working with the management to help deliver a successful future for LOC."

Announcing the new appointment, LOC Group CEO, Andrew Squire said:
"As we continue to expand our capabilities and our market reach, particularly in emerging markets, we welcome the experience and guiding hand of Robin. He brings a wealth of expertise both in the technical services sector and in global business development and I am confident that his chairmanship will further assist LOC realise its development potential and growth ambitions."



About LOC
Headquartered in London, the company operates more than 30 offices in 15 countries across Europe, Africa, Americas, Middle East, Asia and Australia; and employs over 400 staff.

Its core business is split into shipping and energy divisions. Shipping includes marine casualty work, accident investigation, claims, disputes & litigation and surveys. Energy work includes marine warranty surveys, loss prevention, inspections, audits as well as marine and transportation consultancy.
www.loc-group.com