Heng Deputy CEO of Keppel Integrated Engineering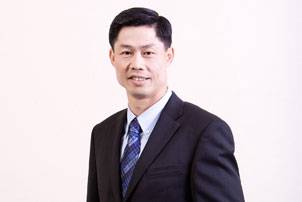 Keppel Integrated Engineering Ltd (KIE), the wholly-owned environmental arm of Keppel Corporation Limited appointed BG (NS) Tay Lim Heng as its Deputy Chief Executive Officer and Executive Director (Sustainable Development) with effect from 15 June 2010.

BG (NS) Tay was the Deputy Secretary (Development) of the Ministry of National Development (MND). Before his posting to MND, BG (NS) Tay was Chief Executive of the Maritime and Port Authority of Singapore.

BG (NS) Tay has also held various senior key appointments in the Singapore Armed Forces (SAF). He was awarded the Public Administration Medal (Gold) (Military) in 2005 for his contributions to the SAF.

BG (NS) Tay joined the Administrative Service in 1996. He is a graduate of the University of Oxford with a Bachelor of Arts (Honours) in Engineering Science and Economics, and has a Masters in Public Administration from Harvard University, where he also attended the Advanced Management Program.

BG (NS) Tay will report to Michael Chia, Deputy Chairman and Chief Executive Officer of KIE.