Voith Maintains Status Quo Despite Difficult Environment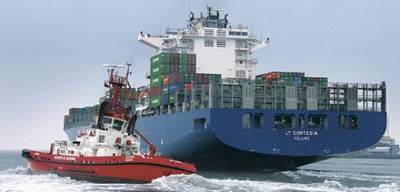 Voith Group reports on financial results at end of fiscal year year 2012 (ending September 30, 2012).

Report highlights:

• Third best operational result in company history despite difficult business environment at Voith Paper
• Sales rise by 2 percent to EUR 5.7 billion
• As expected, orders received below record value of the previous year
• Important orders in America
• Investments significantly increased by nearly one third

The Voith Group has finished the fiscal year 2012 satisfactorily in a challenging market environment. The globally active family-owned company increased its Group sales by 2 percent to EUR 5.7 billion compared to the record value of the previous year. With EUR 5.7 billion, orders received were behind the excellent value of last year amounting to EUR 6.4 billion (-10 percent), which, among other things, was due to an extraordinarily high volume of major orders from the hydro power market. At EUR 6.1 billion per September 30, 2012, orders on hand were slightly above the previous record level (2011: EUR 6.0 billion).

"The year 2011/2012 has presented Voith with massive challenges. We have worked intensively on our profitability and our future growth, and laid crucial foundations to ensure that Voith can continue to grow profitably," said Dr. Hubert Lienhard, President and CEO of the Corporate Management Board of Voith GmbH at the company's Balance Sheet Press Conference.

According to Dr. Hermann Jung, Chief Financial Officer of Voith, one of the key reasons for the stable business development despite this challenging market environment is the Group's broad portfolio. "We can offset declining sales in individual markets. Because we serve five core industries that follow different cycles: energy, oil & gas, paper, raw materials, transport & automotive. This portfolio has allowed us to grow during the economic crisis in 2009. We were also able to cushion the noticeable slump in the market for graphic paper machines," stated Jung.

In view of the ongoing difficult framework conditions, such as the Euro debt crisis, an uncertain capital market environment and subdued economic prospects on all major markets and industries, Voith anticipates that 
developments in 2013 will continue to be restrained.