HII Acquires Environmental & Nuclear Specialists Stoller Corp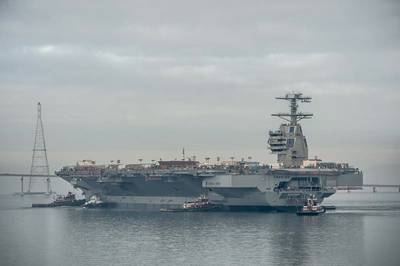 Huntington Ingalls Industries (HII) has acquired The S.M. Stoller Corporation (Stoller), a leading provider of environmental, nuclear, and technical consulting and engineering services to the Department of Energy, Department of Defense and the private sector.

Stoller will be a wholly owned subsidiary of HII and will operate under its NNS division. NNS is the nation's sole designer, builder and refueler of nuclear-powered aircraft carriers and one of only two shipyards capable of designing and building nuclear‐powered submarines. NNS also provides fleet services for naval ships and has recently expanded its nuclear and manufacturing expertise into Department of Energy and alternative energy business ventures.

Stoller is a privately held company and performs work in 29 states from 18 offices nationwide, providing environmental and technical support to the U.S. government and nuclear power industry for more than 54 years.

HII informs that Stoller provides a full range of services in support of managing environmental issues, from highly complex multi-year remediation projects to short-term evaluations of local groundwater quality in anticipation of commercial construction.

"With this strategic acquisition, Newport News Shipbuilding (NNS) is positioned for expanded growth within the DOE, environmental management and commercial nuclear services markets," said HII Corporate Vice President and NNS President Matt Mulherin. "Stoller's exceptional commitment to performance and safety are well recognized by the environmental management and remediation industry and are attributes that directly support our plan for continued growth within these markets. This is an important investment in the future of our company, and we are excited to welcome Stoller to our team."