Seaonics Secures Equipment Package Contract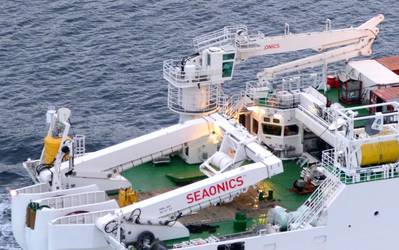 Vard Holdings Limited, through its specialized subsidiary Seaonics, has secured a large equipment contract for a vessel under construction at Fincantieri S.p.A.
Based in Ålesund, Norway, Seaonics designs and manufactures offshore handling equipment to improve all critical lift and handling operations. Its products are used in subsea construction, module handling, well intervention, reservoir exploration, ocean trawling and other specialized applications in the offshore and marine industries.
The new contract is the largest to date for SEAONICS, and comprises a complete package of winches, deck cranes, and overboarding systems including A-frames and Launch and Recovery Systems (LARS) for a polar research vessel currently under construction at Fincantieri S.p.A. in Italy. The value of the equipment contract exceeds 100 MNOK.
Stig Espeseth, Managing Director of Seaonics, commented, "Since its establishment in 2011, SEAONICS has continuously expanded its product range, and is today uniquely positioned to deliver a complete package of offshore handling equipment. We are very pleased that with this contract, we are able to capitalize both on our extensive investments in product development, as well as on the good relations established with other parts of the Fincantieri Group."