Wrecks of the World II: Evaluating and Addressing Potential Underwater Threats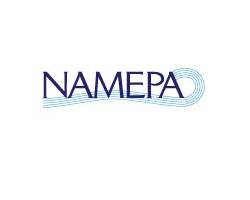 Conference, June 6-7, 2011
International Wreck and Removal Sector Speakers to Converge at WOW Conference Next Week

Delegates and speakers from around the globe will converge on the Maritime Institute of Technology and Graduate Studies (MITAGS) in the Washington, DC area Linthicum Heights, MD) US to participate in the second Wrecks of the World conference being held June 6-7, 2011. The American Salvage Association (ASA) and the North American Marine Environmental Protection Association (NAMEPA) are co-sponsors of the conference, "Wrecks of the World: Evaluating and Addressing Potential Underwater Threats" (WOW) II."

This is a unique opportunity to meet with global experts to explore potentially polluting wrecks and recent incidents around the world. These wrecks have caused government agencies and responsible parties to look proactively at preventing catastrophic oil and other chemical releases from these long-submerged shipwrecks that may contain as much as 20 million tons of oil and other hazardous materials. Sporadic or continuous leakages or potential sudden massive spillages from these wrecks pose a continual risk across the globe.

Speakers addressing Costs and Impacts of Polluting Wrecks will include Dr. Dagmar Schmidt Etkin, ERC; Dr. Jacqueline Michel, Research Planning, Inc.; Marty Pagliughi, Mayor of Avalon, New Jersey; and George Wittich, American Marine Corporation.

Speakers addressing Case Studies and Remediation include Zachary Malinoski, T&T Bisso, LLC; John Witte, Jr., Donjon Marine Co., Inc.; Devon Grennan, Global Diving & Salvage, Inc.; Bas Coppes, Mammoet Salvage Americas, Inc.; Dave Usher, Marine Pollution Control; Gordon Bain, Ocean Group, Inc.; Tim Parker, Parker Diving; Joseph Farrell, Resolve Marine Group; Doug Martin, SMIT Salvage Americas, Inc.; Robert Tyson, Svitzer Salvage; Kevin Teichman, T&T Marine Salvage, Inc.; and Rich Habib, Titan Salvage.

Dr. Jane Lubchenco, Under Secretary of Commerce for Oceans and Atmosphere and NOAA Administrator, has been invited to provide the luncheon keynote address.

Panelists addressing "The Way Forward: Goals and Initiatives" are Lisa Symons, ONMS; Jan de Boer, IMO Legal Committee; Nicola Goodwyn, ABP Marine Environmental Research (UK); and CDR Edward Bock, U.S. Coast Guard. See current program, attached, for details.

Sponsoring companies including T&T Bisso, Frank Mohn, Marine Pollution Control, and Ballard Marine. Sponsorship opportunities are available.

Source: NAMEPA