Boskalis Reports Exceptionally Good 2013 Third Quarter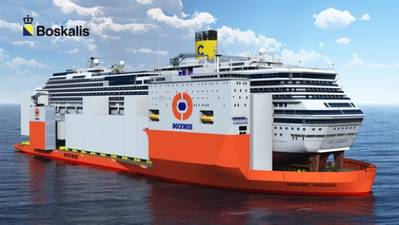 Royal Boskalis Westminster N.V. (Boskalis) raises its 2013 net profit outlook to at least EUR 360-million.
Boskalis says it has concluded an exceptionally good third quarter. Revenue, adjusted for the sale of the 40% stake in Archirodon, and earnings were higher than in the first and second quarter of 2013 against stable market conditions. The order book increased compared to the end of the first half of the year and adjusted for the sale of the 40% stake in Archirodon, to EUR 4.3 billion.
Based on current insights the second half of the year is expected to be strong with a high, stable workload and a good operational contribution. Various dredging projects with close-out results as well as the settlement of a longstanding equipment-related insurance claim also made a significant contribution. In view of these developments Boskalis is raising its earnings outlook and now expects a 2013 net profit of at least EUR 360 million.

Balance Sheet Position
Boskalis' financial position remains strong, acccording to the company, and the net debt position declined further since mid-2013. Boskalis says it comfortably meets the covenants agreed with its debt providers.

Royal Boskalis Westminster N.V. is a leading global services provider operating in the dredging, maritime infrastructure and maritime services sectors.

In addition, Boskalis offers a wide variety of marine services and contracting for the offshore energy sector including subsea, heavy transport, lifting and installation (through Boskalis Offshore and Dockwise) and towage and salvage (through SMIT). It also has a strategic partnership in terminal services (Smit Lamnalco).