Massive ROV Fleet Expansion by Harkand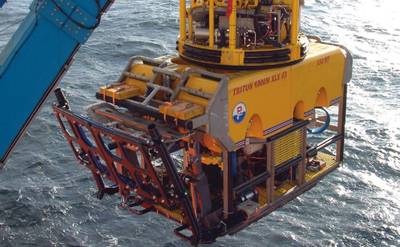 The Harkand Group signs a deal with Forum Subsea Technologies that will see it extend its ROV fleet by 25% & create 30 new full time jobs.
Harkand, formed through the recent merger of Iremis, Integrated Subsea Services (ISS) and Andrews Survey following investment by Oaktree Capital Management, has bases in Aberdeen in the UK, Dubai in the Middle East and Singapore and Perth in Asia Pacific.
The program, which on delivery will see Harkand's fleet grow to 29 vehicles, includes three Triton XLX 150HP workclass ROVs and one Comanche, with an option for a further two XLX vehicles.

Two of the systems will be delivered to Aberdeen and used to bolster Harkand's existing European based fleet of ROVs. The others will be used to support the international arm of the organisation for deployment on new projects in Singapore, Australia and West Africa.

Harkand CEO, Nicolas Mouté, said: "This significant investment reflects our strong commitment to grow as a market-leading IRM contractor worldwide and ensures we have the necessary people and equipment in place to meet the existing and planned requirements of the company."


Harkland say they aim to become a leading global name in subsea inspection, repair and maintenance focused on attaining the highest standards in health, safety, quality and environmental performance along with first class project execution.