Samson Completes Facility Expansions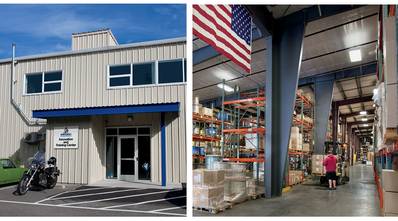 Samson has completed its 15,000-square-foot expansion at its Ferndale Washington facility. The expansion includes a new Innovation and Training Center (ITC) and several enhancements to the manufacturing area.

According to Samson, the ITC was designed to create an environment of collaboration and innovation, now housing the research and development and quality functions, as well as an expanded test lab. The office space accommodates 16 engineers and field service technicians, nine quality assurance technical professionals, a large-capacity training room and a full testing facility. The testing facility contains test beds that accommodate up to 1.1 million pounds break strength, a cyclic bend over sheave (CBOS) test bed, drop towers, yarn and creep testers, a chemical laboratory and dedicated splicing benches to support product testing and customer/employee training.

The additional space and reconfiguration of the facility allowed for improvements in both the manufacturing and shipping areas. Part of Samson's commitment to LEAN practices is a constant evaluation of the manufacturing environment for efficiency and safety. The more efficient warehouse layout speeds up the pick-and-ship process, allowing for better staging of shipments and the new rack structures comply with the latest safety regulations. Four new shipping bays expand the shipping capacity and the area improvements outside the building provide safer and more convenient access for trucking companies. In addition, equipment was added to increase splice capability by 50%.

Beyond the operational improvements, there have also been upgrades to employee spaces. A new lunchroom was added to accommodate Samson's growing number of employees. It includes lockers, a technology station and new bathrooms.

Samson celebrated the expansion by hosting an open house for employees and their families that was attended by more than 150 people.