SeaBird Exploration Decides on Seismic Vessel Purchase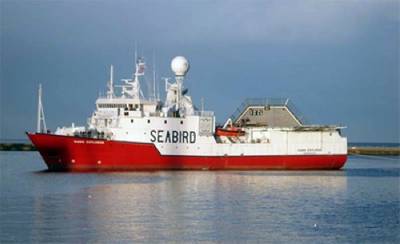 SeaBird Exploration has notified the owner of 'Hawk Explorer' that it will exercise its option under the current charter agreement to purchase the vessel and related equipment for USD 6.5 million.
The vessel and equipment will be delivered at the end of the lease term 31 August 2014 against settlement of the purchase price.

Norway-based SeaBird, is a global provider of marine acquisition for 2D/3D and 4D seismic data, and associated products and services to the oil and gas industry. They specialize in high quality operations within the high end of the source vessel and 2D market, as well as in the shallow/deep water 2D/3D and 4D market. Main focus for the company is proprietary seismic surveys (contract seismic).