Stork Nets Contract Extension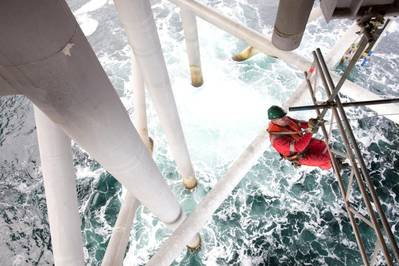 Stork Technical Services heralds rebrand of RBG with multi-million pound contract extension.
Stork Technical Services, the leading global provider of knowledge-based asset integrity management services for the chemical, oil and gas and power sectors, today announces its rebrand of the RBG group, following the company's acquisition in May 2011. The rebranding takes place on the same day that the group unveils a £25million pound two-year contract extension with a major North Sea operator that will generate around 30 new offshore positions in 2012.
The contract will see the continued delivery of a wide range of integrated services including insulation, passive fire protection, blasting, painting, electrical, vessel cleaning and specialist access solutions, across three assets.
The award marks the continuation of growth experienced by RBG throughout 2011, when the company delivered record sales. This was driven by strong UK sales, an increase in RBG's international operations, particularly in Azerbaijan and the USA, and the expansion of the diving & subsea business.
RBG also recorded excellent safety results in 2011 by reducing its LTIFR in the UKCS by more than 35% in 2011, following on from a 51% reduction in 2010 and by over 30% globally in 2011, following on from a 38% reduction in 2010.
From hook-up & commissioning through to relocations & decommissioning a number of complimentary technologies and services will be repackaged leading to the launch of new integrated offerings, such as end-to-end asset integrity assurance, integrated inspection and diving services, and sand management, from monitoring to safe overboard disposal. Combining the capability, expertise and innovation from across both organisations means Stork can partner with Operators to ensure integrity of an asset throughout its lifecycle. The name change takes effect on 2 February and applies to RBG's global operations.
Image captions
Stork 1 – (right) Doug Meikle, CEO for Stork Technical Services with Dave Workman, CEO of the former RBG business
Stork 2 – A multi-disciplined Stork operative erecting underdeck scaffolding