ISC Expects Faltering Q1 2014 Financial Results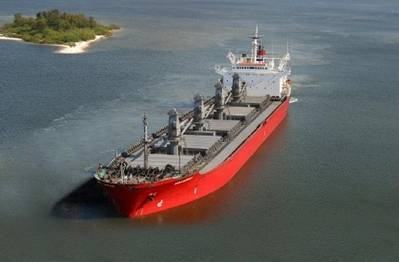 International Shipholding Corporation (ISC) provides preliminary guidance for first quarter 2014 results and announces timing of earnings release and conference call.

The company says that it expects to report a first quarter net loss, before Preferred Dividends, in the range of $3.3 million to $3.7 million.
This result for the quarter is primarily attributable to lower than projected results from supplemental cargoes, repositioning days in the international dry bulk segment and out-of-service days in the Jones Act fleet related to both adverse weather conditions and repairs due to a machinery casualty to one vessel, which have since been completed. As a result of this, the Company now expects its full year 2014 EBITDA to be in the range of $60 to $64 million.

Mr. Niels M. Johnsen, Chairman and Chief Executive Officer, commented, "Results for the first quarter of 2014 primarily reflect the impact of three developments which we expect to be temporary in nature. First, while we expect the lower supplemental cargo results to persist into the second quarter, we anticipate increased demand in the second half of the year, which should bring our supplemental cargo results for that period closer to normalized levels for a typical year.

Second, to increase the number of revenue days in our international dry bulk segment, we are taking steps to place the vessels, as they complete existing voyages, on short to medium-term time charters.

Third, we have completed the repairs on our Jones Act vessel and it has returned to service. In conjunction with improved weather conditions, we expect the results from our Jones Act segment for the remainder of the year to be consistent with our original estimates.

"We believe the fundamentals of ISH's business remain strong and the steps that we are currently taking, combined with our significant revenues from fixed contracts, position us for improvement through the second quarter and the remainder of the year. In addition, we remain poised to continue to evaluate attractive acquisition opportunities and have maintained our financial and strategic flexibility by receiving from our principal lenders a deferral of more stringent financial covenants from year-end 2013 through June 30, 2014."

About the Company
International Shipholding Corporation, through its subsidiaries, operates a diversified fleet of U.S. and international flag vessels that provide worldwide and domestic maritime transportation services to commercial and governmental customers primarily under medium to long-term charters and contracts.

www.intship.com.