SAIC Tsunami Buoy System for Russian Federation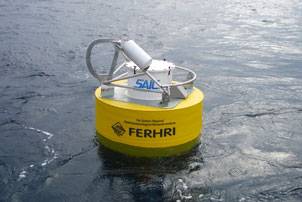 Science Applications International Corporation (SAIC) (NYSE: SAI) announced it has been awarded a contract for the production and delivery of an SAIC Tsunami Buoy (STB) system by the Far Eastern Ecological Center, Yuzhno-Sakhalinsk, for the Far Eastern Regional Hydrometeorological Research Institute (FERHRI), Vladivostok, Russian Federation. The STB system will be one of the key sensors monitored by the Tsunami Warning Center in the Russian Far East, and will serve as the ocean segment of the Russian Federation tsunami warning system network currently in development. Once implemented, the Russian Federation tsunami warning network will become one of the key providers of tsunami information to Pacific Rim countries.

"The SAIC Tsunami Buoy (STB) System is expected to be deployed near the Kuril Islands, recognized as one of the world's most seismically active regions and having a history of significant tsunami events," said Dr. Yuri Volkov, director of FERHRI. "Major earthquakes in this region produced trans-Pacific tsunamis in 2006 and 2007. After the first year of the STB deployment, the Far Eastern Regional Hydrometeorological Research Institute may consider widening the system of ocean sensors."

The STB system consists of three subsystems: a surface communications buoy, a buoy mooring, and a bottom pressure recorder. The bottom pressure recorder includes a highly accurate sea floor pressure sensor that can detect earthquakes and sea level changes. Acoustic communications transmits the bottom sensed pressure data to the surface buoy which then relays the data by satellite communications to the Tsunami Warning Center for analysis. Once processed and analyzed, the data can provide direct, real-time assessments of the generation and amplitude of tsunami waves in deep-water.

"We are anticipating our first delivery of the STB tsunami buoy system from SAIC to the Russian Far-East to help establish a reliable end-to-end tsunami warning system that will provide much needed warning for the residents of the Kuril Islands, Kamchatka, Sakhalin and other areas in the vicinity," said Gennady Kantakov, chief executive of FEEC. "We have confidence in the STB and the NOAA DART technology it is based upon, and the many years of theoretical, field and industry efforts."

SAIC is scheduled to deliver the system in early fall of 2010.