AMVER 'K'-Line Bulker Saves 45 Fishermen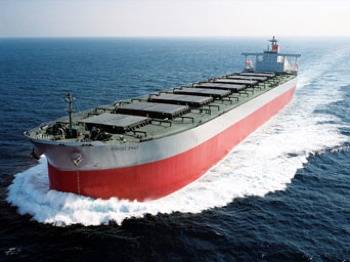 The 'K' Line managed Amver ship diverts to the rescue 270 miles SE of Sri Lanka.

The 738 foot Singapore flagged bulk carrier, M/V Pinnacle Bliss safely embarked the fishermen after their unknown distress, been diverted to the scene by the Australian Maritime Safety Authority

The 'Good Samaritan' rescue ship is taking the fishermen to Jebel Ali, United Arab Emirates where they will be repatriated to their homes.

The Pinnacle Bliss enrolled in Amver on July 18, 2011 and has earned one award for participation.