Cruise Giants Donate to Alaska U. Foundation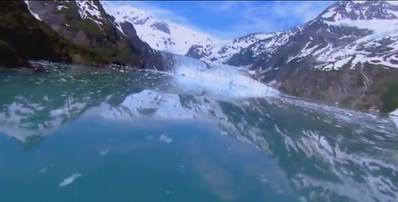 Princess Cruises and Holland America Line have joined forces to donate $1 million to the University of Alaska Foundation. The gift will provide funding in three main areas: research and education critical to the health of the sea; training programs that prepare Alaskans for the tourism and hospitality industry; and scholarships that support Alaskans seeking higher education at the University of Alaska.
Princess Cruises and Holland America Line, the two largest tour operators in Alaska, approached the University this spring with a desire to collaborate with the Foundation in a way that bolstered the state's tourism industry. Together, the two lines employ nearly 3,500 people during the summer season and support more than 1,000 businesses in Alaska.

While details are still being solidified, the $1 million commitment by the cruise lines will fund several areas including an oceanographic research vessel, marine education, a renovation of the current culinary and hospitality training facilities, and scholarships aimed at those wishing to pursue technical, business, and hospitality degrees.

The donation builds upon previous gifts by both cruise lines. In 2009, Princess Cruises donated $100,000 to the university's Marine Advisory Program (MAP) and in the early 1990s Holland America Line donated $15,000 as seed money for a study that showed the need for a Culinary Arts & Hospitality program to support Alaska's burgeoning tourism business.