Four Honors for NOL at Asian Freight Awards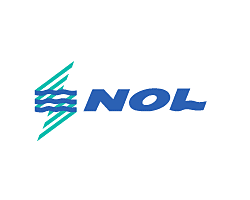 APL, APL Logistics singled out; Lifetime Achievement Award for CEO Widdows

SINGAPORE, 27 APRIL 2011 – NOL Group won accolades for excellence in Shipping and Logistics and CEO Ron Widdows received the Lifetime Achievement Award at the 25th Asian Freight & Supply Chain Awards here tonight.

Both of NOL's principal businesses were honored at one of the longest-running awards tributes in the Asian transportation sector. Container carrier APL was named Best Shipping Line in the Transpacific and Asia-Europe trades. APL Logistics won in the category of Best Logistics Service Provider – Sea Freight.

Widdows, a 40-year shipping industry veteran, received career recognition for his broad impact on global trade and transportation. In addition to heading up NOL, he is Chairman of the World Shipping Council and past Chairman of the Transpacific Stabilization Agreement.

The Lifetime Achievement Award was the third major honor for Widdows in the past two years. In 2009 he was named Admiral of the Ocean Sea by the United Seamen's Service. Last year he received the Connie Award from the Containerization and Intermodal Institute.

Source: NOL