Fugro Q3 Revenue Jumps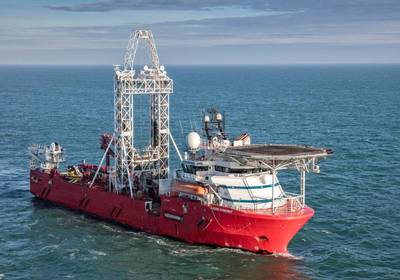 Dutch deep-sea prospector Fugro has reported a 29.1 percent rise in third-quarter revenue on a comparable basis, driven by the expansion of offshore wind developments and a recovery in the global oil and gas market.
Rising oil prices have helped Fugro by making it more economic to prospect for the hard-to-reach subsea deposits in which it specializes.
"In our early cyclical marine site characterisation activities we are experiencing sharp growth and improving prices, resulting in strongly improved profitability," Chief Executive Mark Heine said in a statement on Friday.
Third-quarter revenue reached 434.7 million euros ($494 million). The company's backlog for the next 12 months was 916.8 million euros, up 8.9 percent on a comparable basis.
The company confirmed its full-year outlook, targeting revenue growth on a comparable basis, a marginally positive EBIT margin and positive cash flow from operating activities.
($1 = 0.8804 euros)
(Reporting by Tommy Lund in Gdynia Editing by Sherry Jacob-Phillips and David Hmolmes)