USMMA Golf Fundraisers Set 2013 Competition Dates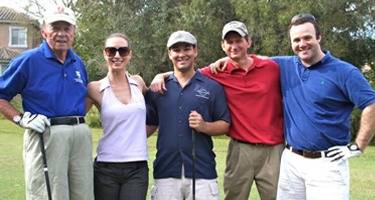 The dates and locations for the 2013 Heidmar Blue & Gray Golf Classics have been finalized

The Heidmar Blue & Gray Golf Classics are fundraisers for the U.S Merchant Marine Academy and its Department of Athletics. The tour nets over $400,000 annually and is attended by USMMA alumni, parents, friends and members of the international maritime community. In 2012, the tour saw 1,274 golfers which is the third-highest total of all time. Final 2012 proceeds are predicted to be near record numbers as the tour continues to grow in scope and size.

The tour will stop in 11 cities next year and attract over 1,200 golfers nationally. Dates have been confirmed with registration for all events beginning in February 2013. The year begins in Las Vegas on Thursday, March 7, with the first annual USMMA Class Challenge. Details of the contest along with Vegas travel packages will be announced the first week of January.
Competion dates and locations are as follows:
Las Vegas – Thursday, March 7 – Desert Pines Golf Club# (USMMA Class Challenge)
Houston – Wednesday, April 10 – Clubs of Kingwood (Lake and Forest Courses)*
Fort Lauderdale – Wednesday, May 15 – Lago Mar Country Club
Washington, D.C. – Monday, May 20 – Country Club of Fairfax
New York – Monday, July 29 – Engineers and North Shore Country Clubs
San Francisco – Monday, September 16 – Presidio Golf Course
Norfolk – Monday, September 23 – Greenbrier Country Club
New Orleans/WorkBoat Show – Tuesday, October 8 – English Turn Golf and Country Club
Baltimore – Tuesday, October 22 – Bulle Rock
Tampa – Monday, November 4 – Tampa Palms Golf and Country Club
L.A. / Long Beach – Monday, November 18 – Oak Creek Golf Club

Registration will begin February 2013. If you would like to become a national sponsor of the tour, sponsor packages can be developed now at 2012 prices. Sponsorship prices are subject to change in February 2013.

For information and pricing details contact:
Gregg Matalas
Director of Marketing / Blue & Gray
USMMA Alumni Association and Foundation
300 Steamboat Road, Kings Point, NY 11024
516-773-5544 (Direct) / 516-482-5308 (Fax)
gregg.matalas@alumni.usmma.edu