GAC Gears up for SMM 2014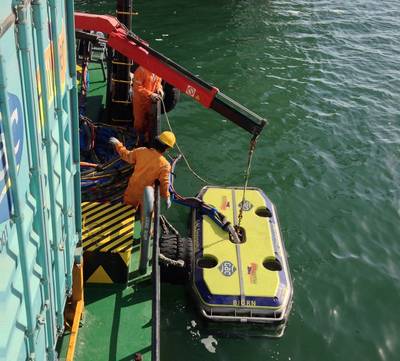 GAC said it is busy finalizing preparations for its participation in next week's SMM, the international maritime trade fair taking place in Hamburg from September 9-12.

It is the first time the shipbuilding, machinery and marine technology exhibition has been staged in Europe since the launch late last year of GAC EnvironHull's revolutionary eco-friendly brushless hull cleaning solution, HullWiper, which takes center stage at the GAC stand. Not only does the pioneering ROV (Remotely Operated Vehicle) system remove marine fouling from ship hulls up to five times faster than traditional methods employing divers with brushes, it also protects the marine environment from contamination by collecting residues and pollutants for environmentally-sound disposal.

"Ship owners need to keep their hulls free from marine fouling to optimize vessel performance. But that can be a challenge at a time when ever more stringent environmental restrictions limit the use of biocides in antifouling paints, safety laws demand minimal risks and businesses are under pressure to keep costs down," said GAC EnvironHull MD Simon Doran. "Instead of brushes or abrasives, HullWiper uses seawater under high pressure as the cleaning medium which means minimal contact with the antifouling surface."

HullWiper also incorporates a unique cleaning control system which allows the operator to easily control water pressure and monitor the cleaning process through forward and aft facing CCTV cameras. The need to employ divers for the cleaning job is therefore eliminated, cutting operational costs and also the risk to human life.

Residues and harmful marine are collected in a special waste filter unit connected to the ROV, then disposed in an environmentally-friendly manner ashore instead of being discharged into the sea.

Experts in GAC's wide range of integrated shipping, logistics and marine related services – from ship agency to maritime training solutions – will also be at hand throughout the four-day exhibition at Hamburg Messe und Congress from September 9 to 12. Among those manning the GAC stand (B7.304) at SMM14 will be Jan Kielmann, Managing Director of GAC Marine Logistics, the company's ship spares logistics service, and Lennart Cederberg of GAC Weather Solutions.