GPA Opens European Subsidiary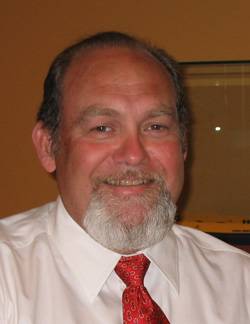 Guido Perla & Associates, Inc. (GPA), headquartered in , has established a European subsidiary – Guido Perla Europe GmbH (GPE GmbH) – in .
GPE GmbH will initially handle the sales, marketing and PR function, as well as existing customer support. "The strategic decision to further expand GPA into Europe supports our vision of being a truly global player," said Inga Scholz, General Manager of GPE GmbH. " accounts for a major share in the maritime industry and we believe it to be vital for us to have a direct presence in such a key market."
Since its foundation in 1979, GPA has provided a full range of services to include Conceptual and Preliminary Design, Bid Packages and Regulatory Design, Scientific/Engineering Analysis, Feasibility Studies, Production Engineering, Construction Management and Owner Representation, as well as Expert Witness Services. While GPA's clientele is mainly U.S.-based, the company also enjoys a loyal customer base in the Asian, South American and European maritime market.
GPA's extensive portfolio includes vessel types ranging from Platform Support Vessels (PSV), Fast Supply Vessels (FSV), Anchor Handling Tug Supply Vessels (AHTS), CNG Carriers, Tugs, Barges, Icebreakers, Cargo Vessels, Fast Pilot Boats, Ferries, Research Vessels, Fireboats, Navy Vessels, Fishing Vessels, Yachts, Excursion-, Cruise-, and Casino Vessels.
During the recent expansion in the offshore industry, GPA has, with about 140 GPA-designed vessels already or within the next three years serving the offshore industry, established the position as the global leader in the design of Next Generation Platform Support Vessels.
GPA has become well-known as a result of contracts with leading offshore industry players such as French Marine Services Provider Groupe Bourbon, Rigdon Marine, Trico Marine, and Tidewater. GPA's offshore designs include the award-winning GPA 654 PSV, several versions of the GPA 670 PSV, the GPA 640 PSV, the GPA 254L AHTS, the recently ordered GPA 696 IMR, and several other designs.
"We are proud to be associated with European key players such as Groupe Bourbon, considering them as one of our most prominent customers," says Guido Perla, owner of GPA, GPA Shanghai and GPE GmbH, "and we are excited about further exploring the opportunities in the European market.
Guido Perla Europe GmbH are located at:
Westerwaldstrasse 1
56335 Neuhaeusel (by )
Phone: +1 (206) 774 8274
+49 (2620) 954987
Fax: +49 (2620) 954988
Email: gpaEurope@gpai.com
Website: www.gpai.com