Huge Greenland Iron-ore Mine & Terminal Contract Awarded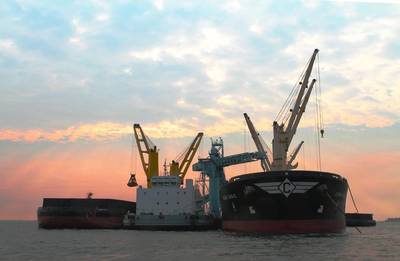 Greenland has awarded UK-based company London Mining a 30-year licence to build and run a giant iron ore mine, but some opponents say the open-cast mine will cause environmental damage; others are concerned about plans to bring in up to 3,000 mainly Chinese workers, reports BBC News.
London Mining has been awarded an exclusive 30 year exploitation licence for its 100% owned Isua Project in Greenland. This licence is a significant step in the process of seeking partners for the development of Isua.
According to London Mining, based on a 2012 bankable feasibility study, the Isua Project is expected to produce 15Mdmt/a of premium quality iron pellet feed concentrate with low impurities and is based on a one billion tonne resource which could be shipped year round from a dedicated deep water port.
The company adds that detailed Environmental and Social Impact Assessments to international standards have been completed and have been subject to public consultation as part of the permitting process.

The Greenland government hopes the mine will boost the economy, which is largely dependent on fishing and subsidies from Denmark.

Sources: BBC News/London Mining