GulfMark Offshore Rack Up Q2 2013 Profit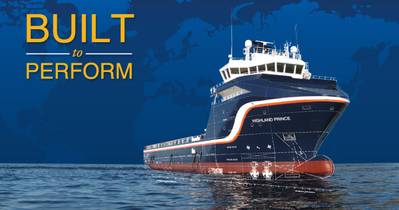 GulfMark Offshore, Inc. (NYSE:GLF) announce its results of operations for the three- and six-month periods ended June 30, 2013.
For the second quarter ended June 30, 2013, revenue was $111.3 million, and net income was $9.9 million, or $0.38 per diluted share. The quarterly results include a non-recurring, non-cash charge of $2.4 million ($1.6 million net of tax, or $0.06 per diluted share) for the acceleration of vesting of outstanding stock grants associated with the retirement of the Company's former CEO, and earnings before this special item was $0.44 per diluted share.
Quintin Kneen, President and CEO, commented, "We are certainly pleased with our second quarter results. Each of our regions achieved a sequential quarterly increase in utilization and average day rate, which increased revenue on a sequential quarterly basis by 15% and operating income by 87%. Utilization in Southeast Asia increased nicely ahead of schedule and we saw more strength in the U.S. Gulf of Mexico than we had forecasted. In the North Sea, day rates continued to improve throughout the quarter, which gives us continued optimism for the summer work season in that region and that the second half of 2013 will show further improvement in our business overall.
"We continue to increase our capability and capacity in this strengthening global market. During the second quarter, the first vessel in our second vessel-enhancement program in the U.S. Gulf of Mexico, the 260-class stretch program, entered the shipyard and is contracted to go on hire at an increased rate upon its estimated completion early in the fourth quarter. The first of our 11 new build vessels is expected to deliver into the North Sea early next week with the first of our two new 300 Arctic Class vessels expected to deliver shortly thereafter. Finally, late in the third quarter we will deliver two additional vessels to the North Sea.

"As a result, we are again increasing our 2013 revenue guidance. We now anticipate full-year 2013 revenue to be between $450 and $465 million, and we now anticipate that revenue for the third quarter will be between $118 and $123 million."