Hatteland Display Extends Agreement with Furuno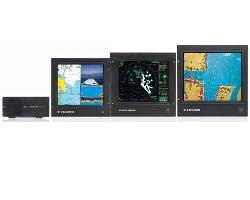 Hatteland Display has announced that it has signed a three-year extension of its cooperation agreement with Furuno Finland OY.

Under the agreement, Hatteland Display will continue to supply its high-resolution color displays and computers to Furuno Finland.

"We have been cooperating with Furuno Finland OY for many years and we appreciate the professionalism and the good spirit of Furuno Finland very much", said Lars Skjelbred-Eriksen, VP Sales & Marketing of Hatteland Display AS.

"Furuno Finland OY is very pleased to continue its long standing relationship with Hatteland Display AS through this extension of the cooperation agreement. We are impressed with Hatteland Display, from the professionalism of their people to the good quality of their products", said Arto Lindgren, Managing Director of Furuno Finland OY.
Source: Hatteland Display