5 Ways to Plan a Trip Full of History and Culture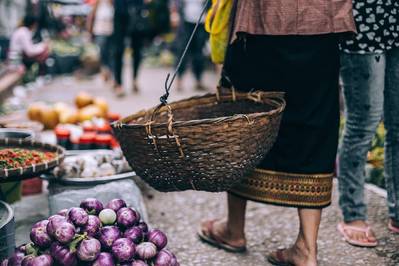 If you're tired of seeing the same four walls every day or get sick of the set of surroundings you're currently used to, a journey to an area defined by a different history and culture may just be the solution to your cravings for newness and variation.
No two places in the world are the same, which makes exploration an even more exciting and thrilling event. From magnificent museums to world-renown and flourishing musical scenes, remember to get the most out of your historical and cultural-rich trip by following these five simple tips.
1. Eat and Buy Local
Whenever you vow to embark on an adventure with the objective of exploring a new culture, remember to forgo your usual meals for an authentic cuisine that defines this new land instead. Buy local goods and fruit to experience the local culture first-hand.
Just because they have your favorite fast-food restaurant in Italy doesn't mean you should forgo an authentic bowl of spaghetti for a McDouble instead.
Did you know that
eating locally also has its fair share of health benefits
too? Fruits and vegetables will often begin to degrade in nutritional value the moment a farmer plucks them from the ground or tree. Eating locally means you get to enjoy the freshest produce while receiving the highest nutritional value, too.
2. Set a Budget (and Stick to It!)
If you plan to get the most out of your trip, it's important not to exhaust all of your savings before you even get settled into your stay.
Make a budget and decide how you'll be spending your money during your journey. Use
a currency converter
to get a rough estimate of your dollars' transmissible value in a foreign country whenever necessary. While you may be tempted to load up on fun or popular souvenirs you find along the way, opt for a budget that emphasizes visiting monuments and exploring instead.
After all, it's far more valuable to experience the culture through a first-hand voyage than to have a suitcase full of trinkets and goods you may likely be able to find back home.
3. Brush Up on a Foreign Language
Become a part of the culture you're visiting by picking up on the native language. While you may not be able to boast bilingual capabilities before your next flight, that doesn't mean you can't learn a few words and phrases that will help you during your travels.
Consider downloading
a simple translation app
for your phone that'll help you connect with natives on a more personal level. Even if your accent or pronunciation isn't perfect, you'll be able to enrich your interpersonal exchanges and overall experience by participating in this vital cultural component, too.
4. Venture Beyond the Tourist Destinations
You may know about all of the top tourist spots that define the area you intend to visit, but do you know about the hidden gems that are worth exploring as well?
While many landmarks and popular tourist areas are sure to enlighten you with a heightened sense of a given country's history or values, it's important to realize that some of the best cultural experiences go beyond the travel itinerary. Ask locals about some of their favorite places to explore before you decide to visit that next well-known restaurant or museum.
After all, the locals make up the history of the area — which means they likely know all of the region's best spots for a rich cultural experience or adventure.
5. Do Your Research
While you may be impulsive or like a sense of adventure, entering into a new cultural area without a bit of background knowledge is not always the best option.
When you choose to venture to a new area, city, or land, it's important to do your research to inform yourself on the customs and values of your travel destination beforehand. Brush up on common signs of courtesy, typical values, and everyday rituals. When you know what customs and traditions define an area, you're much more likely to have an overall better experience, too.
Choosing Your Next Location
Not sure where to start off your trip? Be sure to check out these national travel destinations chock full of history and culture.
Amish Country: No place demonstrates a higher level of cultural influence than the Amish Country. If you're looking for a taste of Amish living, try visiting Ohio, Pennsylvania or Indiana - the country's three most populated Amish areas. From hand-crafted souvenirs to home-cooked meals, don't miss out on the endless buggy rides, treats, and the simple living that defines the Amish community.

Peru: If you're a history-lover, then you'll find yourself continuously amazed by the endless cultural experiences offered by Peru. Don't just opt for a stay in one of this astonishing country's cities — explore the entire land! From the mystic ruins of the Inca trail to the breath-taking view of Machu Picchu, Peru is a real haven of magical discoveries.

Vienna: You can't explore the world without taking a stop in the land where notorious figures as Beethoven and Mozart once thrived. Vienna isn't just the unofficial "City of Music," either. A stroll through this Italian city's inner districts displays a beautiful image of rich artistic value and cultural presentations, too.

Shanghai: There's a reason Shanghai is one of the most populated cities in the entire world. In an area brimming with iconic landmarks, museums, and endless exploration, what's not to love? Stop by the Shanghai Museum or Yuyuan Gardens to catch a glimpse of the ancient relics that define this notorious city that helped shape nations throughout the world as they are today.

The world is overflowing with cultural differences, which makes exploring a new location a never-ending adventure full of continual surprises. Take a break from the ordinary and embark on a journey to a cultural-rich land. From the varying history to the flourishing arts and music that marks each individual city, there's a whole world of investigation waiting for you to explore.