Estonian Port Buys Icebreaker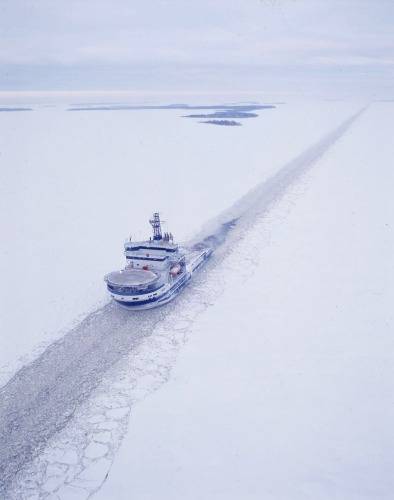 Port of Tallinn signs the purchasing agreement for icebreaker 'MSV Botnica'.

The 50 million euro agreement is with the Finnish shipping company Arctia for the outright purchase of the icebreaking vessel. MSV Botnica is a multipurpose icebreaker built in 1998 by Aker Finnyards in Rauma, Finland. Her ice class is ICE-10, length (LOA) is 97.3 and beam 24.3 metres. The maximum speed of MSV Botnica is 16.5 knots in open water; she can maintain a speed of 8 knots in ice up to 80cm thickness. The maximum ice thickness in which the ship is capable of maintaining constant speed is 1.2 meters.

"We are planning to finance the purchase with a short-term loan from a commercial bank," says Marko Raid, the CFO of Port of Tallinn. In longer term the Port of Tallinn is seeking to refinance the purchase through a loan from the Nordic Investment Bank over anticipated maturity period of up to 10 years.

"This is an excellent outcome for us both and it will benefit the maritime traffic for the whole Gulf of Finland. MSV Botnica is originally built for icebreaking in the Gulf of Finland and we are glad to see that the vessel will continue this work," says Tero Vauraste, CEO of Arctia. "Botnica has a strong record from the hard winters in Finland and it has an excellent reputation from other seas as well."


The Port of Tallinn will use MSV Botnica for providing icebreaking services according to a ten-year contract signed with the Estonian Maritime Administration (EMA) on Tuesday. In Estonia, the EMA is responsible for organising icebreaking services. The Port of Tallinn will, according to the contract, provide the EMA with the vessel and crew for that purpose.