Charter Change for Viking Supply Icebreakers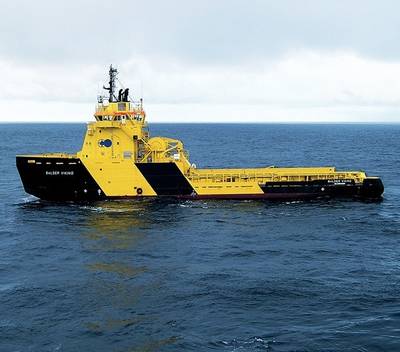 Existing charter contracts for AHTS icebreakers 'Tor Viking' and 'Balder Viking' not extended; other charter fixed.
The vessels had since 1999/2000 been available to the Swedish Maritime Administration (SMA) every Q1 for icebreaking duties, but the vessels will end the contract after Q1 2014 and Q1 2015 respectively.
Viking considers that the prevailing financial terms of the SMA contract entered into in 1998 does not reflect current market rates. In addition it imposed a limitation for Viking Supply Ships to offer the vessels for other charterers.
Soon after making this announcement, Viking say that it has entered into a time charter contract for one of its AHTS icebreaker vessels (Tor Viking or Balder Viking) with a major oil company. The charter agreement applies to the 2014 and 2015 seasons in sub-Arctic waters with options for 2016 and 2017.
The duration of each season will be approximately 7 months including mobilization and demobilization with commencement around May 1st each year.

The charter is for specialized ice management services in sub-Arctic operations with a total contract value for the firm period of approximately MUSD 36,5.