Japan LNG Imports Hit Record Levels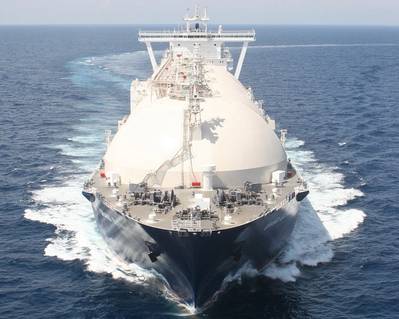 Japan imported record volumes of liquefied natural gas (LNG) and thermal coal in the fiscal year ended in March, as the country's shutdowns of nuclear stations since the Fukushima disaster in 2011 forced utilities to burn more fossil fuels to generate power.
Japan, the world's biggest LNG buyer, imported 87.73 million tonnes of the fuel in the year to March 2014, up 1 percent from the previous high a year ago, helping rack up a record trade deficit of 13.75 trillion yen ($134.45 billion) for the world's No.3 economy, Ministry of Finance data showed on Monday.
The value of Japan's total fossil fuel imports climbed 15.2 percent from a year ago to a record 28.41 trillion yen in the year ended in March, the data showed.
In March, the volume of Japan's customs-cleared crude oil imports climbed 14.7 percent to 4.24 million bpd (20.91 million kilolitres) from the same month a year earlier.

LNG imports were 8.04 million tonnes last month, up 3.9 percent from a year earlier and the highest since January.

Imports of thermal coal rose 8.8 percent in March to 9.33 million tonnes, also the highest since January.

(Target Energy News via Reuters)