Among 2014's Most Powerful & Influential Women: Karen Jones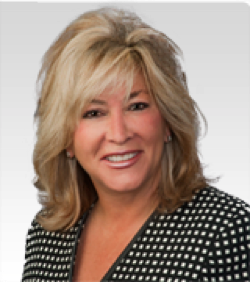 Commercial transportation and supply chain management firm Ryder System Inc. say that their Chief Marketing Officer, Karen Jones, was named one of 2014's Most Powerful & Influential Women by the Florida Diversity Council. Ms. Jones was presented with the award at the 2014 Florida Diversity & Leadership Conference, held at the Rosen Plaza Hotel in Orlando, Fla.
"Being inclusive of people with different backgrounds and experiences who can bring innovative perspectives to Ryder's business helps us to improve the effectiveness of our solutions, which is critical for our long-term growth and competitiveness," said Greg Greene, Executive Vice President & Chief Administrative Officer, Ryder. "Women in particular represent an important and growing segment of the current and future workforce. We are thrilled that Karen is being recognized as a Most Powerful & Influential Woman."

Ryder informs that the Florida Diversity Council's mission is to enhance the appreciation for and understanding of the value of diversity and inclusion, selected recipients of the Most Powerful & Influential Women award based on the following criteria:
Provides leadership excellence in the public and/or private sectors;
Sustains a record of accomplishments and/or contributions to field of work throughout scope of her career;
Has clout within her organization in terms of significant impact on revenues, profitability, and/or direction of the organization;
Demonstrates leadership and commitment to community well-being and/or high visibility in the community; and
Exhibits and demonstrates a commitment to the highest ethical standards and professional excellence.
Ms. Jones, who reports to Ryder Chairman and CEO Robert Sanchez as a member of the Company's Leadership Team, is responsible for leading both the Fleet Management Solutions and Supply Chain Solutions Marketing departments and integrating the management of all marketing and brand related activities across Ryder.

www.ryder.com