Swedish Port Goes Green Installs ABB AMP Power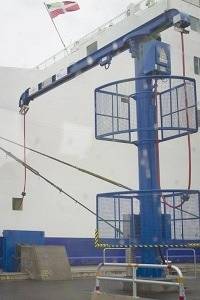 ABB shore-to-ship power connection installed in Port of Ystad enables vesels to shut down their diesel generators to reduce pollution and noise.

Shore to ship power connection is sometimes known as AMP, Alternative Maritime Power.

Located on the southern tip of Sweden on the Baltic coast, Ystad is Sweden's fifth largest port, handling some 3,500 sailings annually, including daily ferry services to Poland and Denmark, as well as cruise ships in the summer and cargo vessels all year round.

Thanks to a strong and ambitious investment program, the port has enjoyed double-digit growth in tonnage over the past three years – one of the few ports to grow in the current economic climate. Part of that forward-looking program is a bid to become the region's greenest port by equipping all its berths with shoreside power connections.
Local partner Processkontroll Elektriska selected ABB to provide a turnkey shore-to-ship solution for all five berths at the port. ABB designed, engineered, supplied and built the entire solution, which feeds electricity from the local power grid to a specially designed ABB substation equipped with powerful frequency converters.

ABB also supplies turnkey shipside solutions for shoreside power connections, and has provided solutions for all types of vessels worldwide, including container ships, bulk carriers, LNG (liquefied natural gas) carriers, cruise liners and FSO (floating storage and offloading) vessels.