UK Subsea Equipment Firm Sells US Instruments Business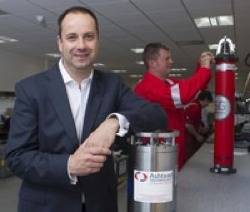 Ashtead Technology, announces the sale of its North American Instruments business.
The Instruments business, which specialises in the rental of onshore environmental monitoring, non-destructive testing and visual inspection equipment, has been acquired by New Jersey-headquartered Pine Environmental Services LLC.

Allan Pirie, CEO at Ashtead Technology, said: "The divestment of the North American Instruments business is a key step in our long-term growth strategy to focus on our Offshore business, which has significant growth potential in the coming years.
"The sale enables us to accelerate our strategic investment plans globally and to further meet our customers' requirements for the highest quality subsea equipment rental solutions."
Ashtead Technology, based in Westhill, Aberdeen, Scotland, provides a fully-integrated subsea equipment solutions offering from three fully-serviced offshore supply facilities located in Aberdeen, Houston and Singapore as well as through full service agents in Norway, Australia and the UAE. The company provides rental equipment, calibration, repair and maintenance services, offshore personnel and bespoke engineered solutions.