DNK Appoints New Insurance Director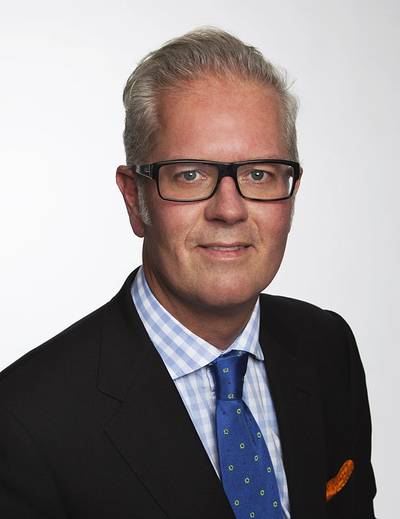 War risk insurance specialist, DNK, is pleased to announce the appointment of Göran Skuncke as Insurance Director.

Skuncke will be responsible for the Association's insurance activities, with a particular responsibility for membership service, in addition to running DNK's underwriting and claims activities.

Skuncke joins DNK from the P&I Club, Skuld. During his career at the company, he provided hands-on experience and insight into both underwriting and claims work, while contributing to the professional reputation of the company. "These qualities, combined with his natural leadership and membership service skills, make him the ideal choice," said Svein Ringbakken, Managing Director at DNK.

"Göran is an experienced and skilled insurance professional whose expertise will further develop DNK as a modern, member-focused association," he added.

Speaking about his appointment, Skuncke said, "I am delighted to have been given this opportunity. In recent years, DNK has continually developed its products and services to meet changing needs within the membership and has a very competent team focused on membership service and continuous development of its products."

Following the appointment, Managing Director, Svein Ringbakken, outlined his vision for DNK's insurance activities.

"DNK has two main objectives. The first is to evaluate new threats to shipowners in respect of war risks and adjusting the insurance coverage accordingly, while maintaining competitive pricing. The second is to offer contingency support to members when their ships are affected by war risks. We are delighted that Göran is joining our team and his main goal will be to consolidate DNK's efforts on both fronts, together with the rest of the team."

A Swedish national, Skuncke holds a law degree from the University of Stockholm and specialization in maritime law from the Scandinavian Institute of Maritime Law in Oslo. Before joining DNK, Göran has held various positions within the shipping and insurance industries. Göran will join DNK in March 2013 after fulfilling his notice period at Skuld in his current position as Assistant Vice President, Underwriting – Syndicate 2, a position he has held since 2009. His previous experience includes working as a P&I broker with Marsh in Oslo and as a shipbroker in the tanker segment. Skuncke is set to join DNK in March after working his notice period with Skuld.