Unpaid Crew Wages: New Seacurus Insurance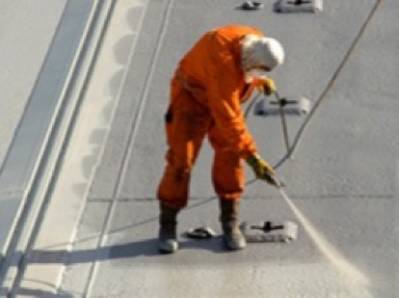 Seacurus has launched a new insurance policy to indemnify seafarers in the event of the financial default of their employers.
CrewSEACURE is a new insurance product now available to all employers of seafarers required to satisfy new regulatory obligations under the Maritime Labour Convention 2006 and the International Guidelines on Seafarer Abandonment.

The new policy, CrewSEACURE, provides up to USD10m of cover in the event of an employer's financial default. It includes personal accident protection and covers medical expenses as well as subsistence and repatriation costs. It will also respond, say Seacurus, unlike any other product currently on the market, in respect of the non-payment of seafarers' wages, for a period of up to six months.

Other features of this cover include:
• A ship-specific MLC2006 Insurance certificate to demonstrate compliance with the Maritime Labour Convention
• An independent 24/7 claims service - managed by Thomas Miller Claims, the world's leading maritime 'people claims' service provider
• A claims mandate that protects the interests of the ship owner and seafarer alike to ensure a fair claims process
• A 24/7 helpline for seafarers and their advisers, providing direct access to the insurer's claims adjusters
• Cover which meets flag and port state approval
• First class A-rated insurance security provided by London-based global insurers
• Claims recovery service

History shows that the only way for seafarers to recover unpaid wages in the absence of any form of financial security is to remain on board the ship until the ship is sold. This serves only to make matters worse for the shipowner as well as for the seafarers and their families who suffer further financial loss and hardship as a result of the long delays that can accompany the judicial sale of a vessel.

CrewSEACURE removes the need for seafarers to remain on board an abandoned vessel by ensuring that they receive their unpaid wages before being repatriated home to seek new employment opportunities.
Seacurus says that CrewSEACURE is underwritten by first-class A-rated global insurers in the Lloyd's and Company markets in London. It offers an independent round-the-clock claims service managed by Thomas Miller Claims. It also includes a claims mandate which protects the interests of both shipowner and seafarer to ensure a fair claims process. A 24-hour helpline is available for seafarers and their advisers, who are afforded direct access to the insurers' claims adjusters. Seacurus add that they will act as managing general underwriters with access to Lloyd's security led by Brit Syndicates Ltd and companies' market security provided by Aspen Insurance UK Ltd.