Dept. of Interior Fuel Barge Launched after Repairs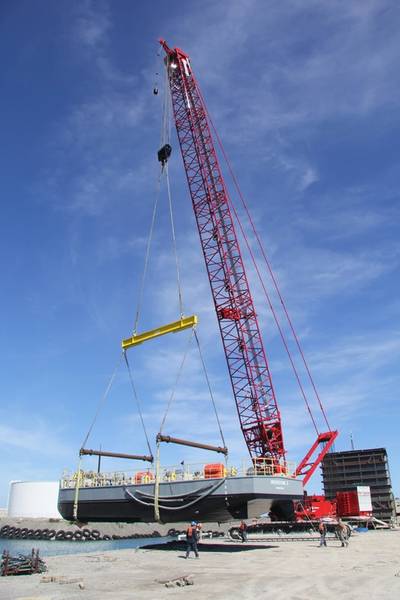 The Greenstone II, a U.S. Department of Interior fuel barge, was relaunched at Port Calcite upon completion of drydocking, repair work and inspections.

The barge was hauled out at the Port Calcite facility in late May by Port Calcite Collaborative's 440-ton Manitowoc 16000 crane. Schwartz Boiler of Cheboygan, Mich. performed the blasting, painting and repair work. Upon inspection and approval by the U.S. Coast Guard, the barge was returned to the water in late June. It has departed for the transit back to its homeport of Houghton, Michigan.

Built by Fraser Shipyards in 2004, the 70' long, 65-ton Greenstone II is a double-skinned fuel barge commissioned by the U.S. National Park Service for operation in Isle Royale National Park.