Intermanager Starts Year With Expansion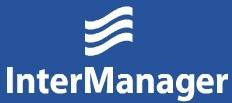 InterManager, the international trade association for the ship management industry, has started 2012 with significant expansion.
In the first month of this year InterManager has welcomed two Full Members – ship management companies Histria and Green Wave – and two Associate Members – international law firm Hill Dickinson and crew communications provider SMART Link. And building on this momentum, InterManager has appointed Captain Paddy McKnight to the role of its International Maritime Organisation Permanent representative. InterManager was previously represented at the IMO by Svein Sorlie of Wilh. Wilhelmsen Holding ASA, who has now retired from shipping.
Captain William (Paddy) McKnight spent 37 years in the Royal Navy, during which time he Commanded three warships – HMS Shetland (an offshore fishery protection vessel) and frigates HMS Leander and HMS Brave – and was second-in-command of The Royal Yacht Britannia. He was later Captain of the Royal Navy Presentation Team followed by a diplomatic posting as Naval Attaché to Rome, Italy.
On leaving the Royal Navy he spent 15 years as the UK representative at The Japanese Shipowners' Association which entailed interaction with all the leading shipping trade organisations as well as the IMO. In particular, he was a member of the shipowners' delegation throughout the genesis and development of the Maritime Labour Convention at the ILO in Geneva. Capt. McKnight was promoted Lieutenant of The Victorian Order in 1985 and subsequently appointed as a Gentleman Usher to HM The Queen in 1999.
InterManager Secretary General Captain Kuba Szymanski said: "We are delighted to welcome Paddy to InterManager's team and look forward to working with him. He is an industry veteran with the characteristics we believe this position demands and his presence at the IMO will enable us to ensure our organisation is fully appraised of key industry matters and that our members views are suitably represented."