New Deep Impact Boats for Ft. Lauderdale International Boat Show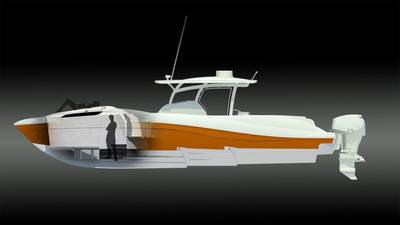 US-based Deep Impact Boats will exhibit over 6 new, custom built boats, at the Ft. Lauderdale International Boat Show.

Deep Impact will have a total of 7 boats inside the convention center including: 399 Deep Blue with powerful quad engines and an oversized t-top, a 360 Open in a luxurious Ferrari red with forward sunbed, the new 330LS silver, black and orange the sportiest yacht tender around, a redesigned 330TE, a 399 Open blue and tan, a 360C Copper 100th anniversary Harley Davidson and a 360TE red for the hard core angler.

Each boat is unique as they each have tailored parts and finishes to demonstrate the unlimited options available to customers.
According to General Manager Tim Gallagher , Deep Impact boats are perfect for those customers with selective taste, they are able to manufacture the boat of their customer's dream or combine it with their other toys.

Deep Impact Boats designs, develops, manufactures, markets, services and supports its boating clientele from its 50,000 square foot facility in Miami, FL. In January 2010, Deep Impact Boats returnrf to manufacturer direct sales in order to add value to the Deep Impact ownership experience.