Transas Marine, Interschalt ECDIS Training Approval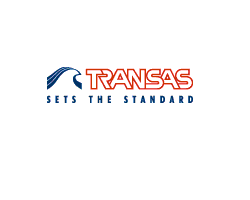 Transas Marine and INTERSCHALT maritime systems AG are the only private Generic ECDIS training providers to gain Flag State approval from Germany.

Transas Marine and its GET-Net partner INTERSCHALT maritime systems AG (Hamburg, Germany) offers combined generic and type specific course. The course is certified by Germanischer Lloyd and follows the IMO Model Course 1.27 and is in accordance with the Manila Amendments to STCW.

From 2012 when ECDIS Carriage Requirement comes into force, on vessels fitted with ECDIS any officer with navigational responsibilities will need to hold certification to verify that they have conducted an approved STCW ECDIS course which meets the new standards as it is stated in the Manila Amendments. Generic and type specific training should be incorporated into a Company's SMS, conform to international standards and be accepted by Flag State.

On another side, two more companies joined Transas Global ECDIS Training Network GET-Net during last week, Marstal Navigationsskole from Denmark and PT. Promacindo based in Indonesia.

Marstal Navigationsskole is a nautical training institute located on the island of Aeroe in the southern part of Denmark where traditionally many towns have served as home ports for numerous ships. The institute offers all levels of basic nautical education courses as well as supplementary training aimed at keeping active officers and office staff working for shipping companies all over the world up to date on the latest developments in many areas of shipping. Marstal Navigationsskole is approved by the Danish Maritime Authority and is internationally recognized as a high-end nautical learning institution.

PT. Promacindo operates a training institute with a strong consultancy department which is run and operated by Peter Möller who has been working as a close Transas partner for more than 10 years. The business mission is the conceptualization, organization and execution of international training courses in the field of navigation and maritime instructor training. The institute boasts its nominated instructors who are experienced engineers, seafarers and field professionals with various levels of IT, navigational and marine engineering background and certification. All of them have many years of teaching and instructional experience.
Source: Transas Marine