Interview: Ken Applegate, VP, Transportation Services, Valero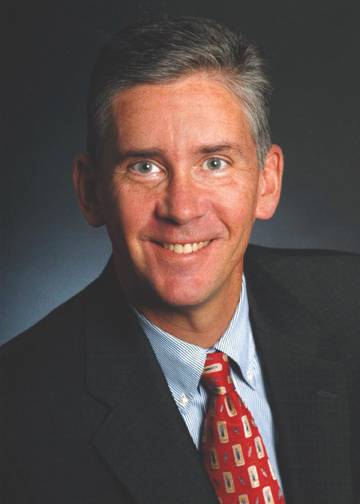 Ken Applegate, VP, Transportation Services, Valero shares with readers of MarineLink.com his insights on key market drivers for the coming year.
What do you count as the biggest Technical challenge to your company/organization in the coming years?
KA: Valero is very concerned about the deteriorating infrastructure for both waterway and surface transportation in the and we do not see the necessary legislative focus today to address this issue. It will be a tremendous challenge for us given the declining state of our country's infrastructure to meet the increased global demand for fuel products. Increasing movements of consumer goods through our ports and downstream supply chains looks increasingly difficult increasing the risk that this becomes a limiting factor in our country's economic health and growth.
What do you see as the biggest Business challenge to your company's financial health?
KA: The impact of potential legislation by local and Federal governments is a major concern to Valero as we look ahead to future years. The legislated mandates on renewable fuel usage make it difficult for Valero to gauge the need for investment in growth projects in fuel production. Windfall profit taxes under discussion if passed would reduce Valero's ability to invest in its business lines. Producing today's clean fuels with their stringent specifications is a challenge for all refiners. Improvement in Valero's and the overall refining industry's operational reliability is a major area of focus in the industry as we look forward.
How is your company investing today to build a better future?
KA: Valero is making substantial investments in several of our core refineries in the and . We are adding additional crude oil processing capacity at our , facility. Additional coking and hydrocracking capability will be constructed at our Pt. refinery at an estimated cost of $2.4b. An expansion of our facility is also under review. These investments will allow Valero to process more volumes of low API gravity, high sulfur feedstocks and generate additional clean fuel supplies to meet and world demand. Valero is also investing in all its refineries to meet the new, more stringent fuel specifications for gasoline and diesel products. The higher prices for natural gas and electricity are also triggering investments in energy reduction and conservation projects across Valero's facilities. Valero is also making substantial investments to improve the reliability of operations across its system.
What legislative/political issue do you count as the most important for the marine industry in the next few years?
KA: There are a host of legislative issues that will be impacting the marine industry in the future. Needed legislation addressing surface/waterway infrastructure improvement and legislation impacting fuel and engine specifications are among the more important we see on the horizon. The marine industry recognizes the need to address global emissions from its activities and it is important for all participants to be engaged in the current debate underway that will ultimately determine the future regulations. In general, we at Valero would encourage all to become more involved in the political process given its potential impact on the business.
(Source: MarineNews, June 2008 edition, "CEO Six-Pack")