Diamond S. in CarVal Investment Fund Product Tankers Deal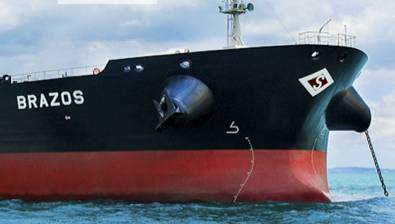 Diamond S Shipping Group inform they have acquired three modern medium-range clean product tankers from funds managed by CarVal Investors.

In the transaction, a group of funds managed by CarVal became a significant investor in the Diamond S clean product tanker business, and Ranjit Ahluwalia, managing director of CarVal, joined the Diamond S Board of Directors.

Founded by Cargill Inc. in 198, CarVal Investors is a global investment fund manager.

"With refined product exports from the U.S. ramping up as a result of the shale revolution in North America and ever-increasing globalization, we think that this is a good time to invest in clean product tankers," said Wilbur Ross, Jr., Chairman of Diamond S. "With this transaction, we've expanded our clean product fleet to 33, one of the largest in the world, and added CarVal to our roster of world-class investors," Ross added.

About Diamond S Shipping
The group owns 33 modern medium-range tankers that operate in the clean product space, as well as eight newly built Suezmaxes and two LR2s. Diamond S' investors include WL Ross & Co., First Reserve Corporation, China Investment Corporation, Fairfax Financial Holdings, Morgan Creek Capital Management, PPM Americas Capital Partners and CarVal Investors.