IMUA Launching Inland Marine Course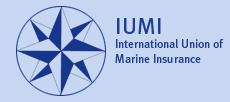 The Inland Marine Underwriters Association (IMUA) announced it will be presenting for the first time AMIM 122, a 12-part comprehensive study of the primary inland marine classes of business, in webinar format beginning in the first quarter of 2012.
The AMIM 122 course was developed by The Institutes (AICPCU) to provide the fundamental knowledge needed for professional competency in handling inland marine insurance. According to IMUA, the principal thrust of the content of this all-inclusive course is two-fold: to describe the various loss exposures that can be treated by inland marine insurance and to examine the typical provisions of inland marine policies used to cover those loss exposures.

The series of 12 webinars will be presented weekly over a 90 day period. The course is designed to prepare those students interested for the exam administered by The Institutes. AMIM is one the key components of the curriculum leading to the industry's prestigious AMIM Designation. Additionally, the webinars will also be available on a stand-alone basis, by topic, for those only interested in specific subject areas. "This course was designed to be of value to anyone who handles inland marine insurance in almost any role," noted Kevin O'Brien, IMUA President/CEO. "It examines most classes of business from an underwriting perspective, as well as from loss control and claims perspectives. Where appropriate it also addresses the perspectives of the producer or the risk manager/insurance buyer."