St Lawrence Seaway DIS Solution by TRANSAS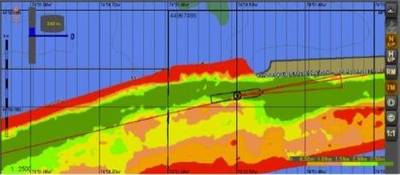 St. Lawrence Seaway authority adopt TRANSAS Draft Information System (DIS)
The St. Lawrence Seaway is one of the most important transportation links in North America. To maximize the efficient use of the seaway, in 2001, the Seaway authorities started to a study to determine the maximum load ships can carry while maintaining a safe Under-Keel Clearance (UKC).
Over the years the maximum draft of vessels transiting the Seaway in the MLO Montreal to Lake Ontario and the Welland Canal has been gradually increased. At the opening of the Seaway in 1959, the maximum draft for ships was set at 6.85 meters (22 feet 6 inches ). This maximum draft is now set at (26 feet 6 inches).
However, changes in water levels and a phenomenon called ship sinkage or "squat" made adjusting the maximum draft again more complicated. How much a ship "squats" depends on factors such as the size and speed of the ship, shape of the channel, depth of the water, currents, wind, and even the presence of other ships.
Undertaken at the request of the St. Lawrence Seaway Management Corporation and industry partners that included the Canadian Ship owners Association and the Shipping Federation of Canada, a study produced standard squat models for the various types of vessels transiting the Seaway.
Accordingly, TRANSAS developed a Draft Information System ( DIS ) based on the NS4000 ECDIS which allows the accurate display of the vessel's position, real time water levels and data from highly detailed bathymetric charts.
The DIS can run as a stand-alone system or in a network with the Transas NS4000 ECDIS providing a unique combination of precise navigation instruments, high definition chart data and real-time navigation information in both the DIS and the ECDIS.