W&O Realigns Leadership Team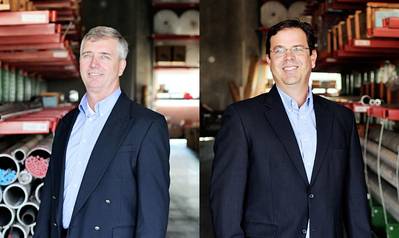 W&O, a global supplier to the marine and upstream oil and gas markets for pipe, valves and fittings, valve automation and engineered solutions, has promoted two long-time employees to Vice President as part of the company's continued focus on providing engineered solutions, support and education to the marine industry.

Fred Loomis will now serve as Vice President of Technical Sales, and Todd Nestel will serve as Vice President of Engineered Solutions.
Loomis and Nestel will work closely with W&O's leadership team to address ongoing and evolving customer needs, such as ballast water treatment, fugitive emissions compliance and LNG fueling options. Beyond providing the engineered solutions products, Loomis and Nestel will aid in continuing the growth of W&O's engineered solutions services, in which W&O experts are involved from the very outset in planning customized, technical solutions to design, newbuild and retrofit projects, the company noted.
As the Vice President of Technical Sales, Loomis will be responsible for overseeing W&O's involvement with technical projects in key markets in
North America
and
Europe
. He will work closely with W&O's global network of sales professionals, supporting the company's solutions-based sales approach. Loomis has been with W&O for 17 years, having worked his way through the sales ranks. Loomis is a
Massachusetts Maritime Academy graduate
and was a tugboat captain prior to joining W&O.
Specific to his role as Vice President of Engineered Solutions, Nestel will lead the engineered solutions and marketing team, supporting overall company sales and growth, with emphasis on technical product solution offerings to customers. Nestel has been with W&O for over three years, and previously worked at Drew Marine and Drew Industrial in various sales and sales management roles focused on international business in Central America, the Caribbean, and the marine industry. Nestel graduated from the United States Merchant Marine Academy with a degree in marine engineering and marine transportation.