Clarity, Focus Key to Liability Cover in the OSV Sector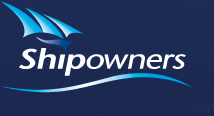 The Shipowners' P&I Club, experts in the provision of liability insurance for specialist vessels, is on a mission to bring clarity to policy wordings; the in-depth knowledge accrued from its particular focus on certain sectors of the global fleet assists the club in making insurance cover easier to understand. To this end, the club has recently published an outline of its Specialist Offshore Packages along with guidelines for owners and operators entitled "Know Your Cover."

Over the last thirty years Shipowners' p&I Club said it has seen significant expansion in the offshore sector; these vessels (OSVs) have become larger and more sophisticated and their activities, for instance in dynamic support and construction operations, more complex. The club said it has maintained focus in providing appropriate cover for such support vessels in the offshore oil and gas sector. This specialist focus delivers to owners and operators underwriting and claims service. The recently published guidelines, which offer insight into the cover provided to OSVs, is further proof of this dedication.

The club has issued a series of publications to help this process; two policy documents dedicated to the Basic and Enhanced Specialist Offshore Packages; a brochure designed as a guide to these packages and a detailed description of the packages entitled "Know Your Cover."

In addition to the traditional P&I liabilities associated with the operation of any commercial vessels, such as collision, pollution, crew and wreck liabilities, comprehensive cover can also be provided for contractual liability and third-party liability claims arising from specialist operations.

Within the guide to liability packages, the club has addressed the subject of naming a contractor or a charterer as an additional assured.