PaxOcean Contracts Noreq for Lifesaving Boat Package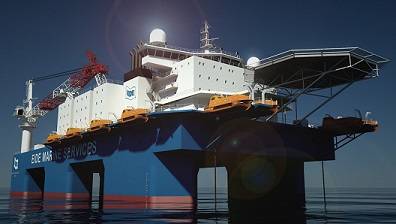 PaxOcean Engineering in Singapore recently awarded Noreq the contract for the delivery of a full lifesaving package for two semi-submersible accommodation rigs. The contract is for eight lifeboats and davits and one fast rescue boat and davit per rig.

PaxOcean consists of six shipyards in Asia offering Ship repair, conversion, offshore vessel newbuilding and rigs construction services. In 2012, Pacc Offshore Services Holdings (POSH) awarded PaxOcean the contract for conversion of one unit well intervention vessels to a high specification DP3 Semi-Submersible Accommodation Vessel (SSAV). This year, POSH awarded the second contract for another similar conversion. The conversion work will be carried out at Paxocean's shipyard in Zhoushan and they are expected to be completed by 4Q2014.

The SSAVs were engineered by Eide Marine Service, which is a neighboring company to Noreq. In the development of the two vessels Eide Marine Services chose Noreq as the preferred supplier of lifesaving equipment, and the two companies enjoyed a close and enthusiastic collaboration in finalizing the complete scope of the lifesaving package.