ISS GMT Global Marine Travel Announces Management Changes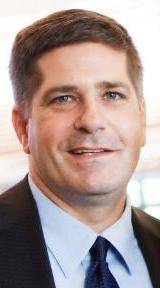 New team offers diverse range of experience from cruise and marine industries.


In Fort Lauderdale FL, on September 20, 2011, ISS GMT President Tim Davey announced the promotion of Chris Podolsky to the position of General Manager of North America. Cruise industry air/sea veteran Podolsky previously held the position of General Manager of Operation for North America at ISS GMT and now adds the full financial responsibility and accountability for the continued growth of the North American office to his portfolio. Mark Fabiszewski (fondly known by industry colleagues as Mark Fabs) joins the company as Manager of Air/Sea & E-Commerce and replaces the recently retired Fons Wynen. Prior to joining ISS GMT, Fabiszewski served as manager of the air/sea department at Costa Cruise Line.


Also joining ISS GMT from Costa Cruise Line is another industry veteran, George Del Pino, who will assume the newly created role of Global Chief Financial Officer. Together with company president Tim Davey, Del Pino will be responsible for the global expansion plans of ISS GMT, which are currently underway. Completing the recent new hires are Jennifer Ritt as Financial Controller for North America, and Charlie Graff as General Manager for North American Sales. Ritt joined ISS GMT from SeaBeyond, Inc. where she was the Manager of Shipboard Support. Graff served most recently as Director of Business Development for Muehlhan Marine Inc. He is a licensed chief engineer and a seasoned sales professional with 20 years of experience in the maritime and oil/gas industries.


"We've assembled a strong team that's up-to-date on the latest technology and trends," says Davey. "Brainstorming with this group around the boardroom is a fun and productive experience – we all want to attract new business, while at the same time bring further value to existing customers." ISS GMT is the marine travel division of Inchcape Shipping Services. ISS GMT specializes in providing one-way, refundable, changeable airfares to the marine, offshore and yachting industries, and features agents on duty 24 hours per day, 7 days per week, year round. For more information or to book a flight, visit www.flyissgmt.com.