OSM Maritime Awarded Three Ship Management Contracts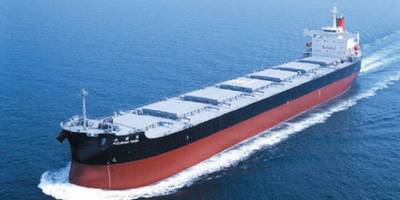 Norway-based OSM Maritime has recently been awarded ship management contracts for a new bulk carrier, a DP-2 Dive-support vessel, and a Kamsarmax bulk carrier as follows:
Laurel Ace is a new bulk carrier, built in 2013 at the I-S shipyard in Japan. The vessel was successfully taken over in Japan on the 3rd of July by Capt. Song (OSM Hong Kong), and will sail with Chinese crew. 
This ship has a length of 161 meters, a breadth of 27 meters, gross tonnage of 17,019 tons and a deadweight of 28,397 MT.
Secondly, OSM Maritime Group has been awarded the ship management of the DP-2 Dive Support Vessel Adessa Ocean King, and the ship will be operated by the OSM office in Singapore. The vessel was built in 1989, has a length of 90 meters and the breadth is 20 meters. The vessel is registered under Panama Flag and will be working in Nigeria. The Owner is Adessa Drilling and Marine Services Ltd.
Thirdly, OSM have been awarded the ship management contract of the Kamsarmax bulk carrier Christina Victory and the ship will be operated by our office in Singapore. She was built in 2006, and has a gross tonnage of 43.143 tons and DWT of 82.619 tons.

Based in Norway, the OSM Group has a fleet of more than 430 vessels under its management, and operates from 26 offices around the world.